CBD – One Medicine For Many Diseases!

The popularity of CBD products increases. And, it is great that it does! CBD is a broadband medicine that you can apply for many, many health issues. Following you will find condensed information: What CBD is,
How it works, and
What benefits you can expect from that medicine. You may also be interested to try some really awesome products that my husband and I started to use about two months ago with great results!!
But first things first.
What Is CBD Oil?
CBD Oil is mainly extracted from the Hemp plant. However, it is also one of many compounds of the Cannabis plant and there are Cannabis strains successfully cultivated which contain high-quality CBD.
CBD Oil can contain a different concentration of CBD. At the recent market, you can find a variety of CBD concentrations between 50 mg and 3,000 mg.
CBD doesn't contain psychoactive compounds as RSO, Rick Simson Oil extracted from the Cannabis plant containing psychoactive THC (Tetrahydrocannabinol).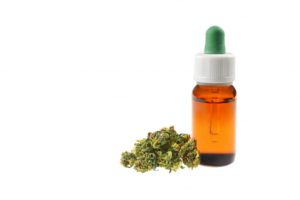 How Does CBD Oil Work?
The human body produces certain cannabinoids and contains numerous receptors where the from the plant extracted cannabinoids can attach. Known receptors for the CBD are CB1 and CB2 receptors.
CB1 receptors are spread all over the body, but mainly you will find them in the brain. At the moment you add CBD to your system the brain will activate the receptors and get a boost to handle coordination and movement, emotions, pain, mood, cognition, and many other functions.
CB2 receptors are mainly in the immune system and they help to deal with inflammation and also a pain. CB2 also stimulate the body to produce and use more of its own cannabinoids.
Your health can benefit for the intake of CBD Oil in various ways:
CBD is good for pain relief, including chronic pain like i.e. by arthritis, has anti-inflammatory properties (good for a variety of infections).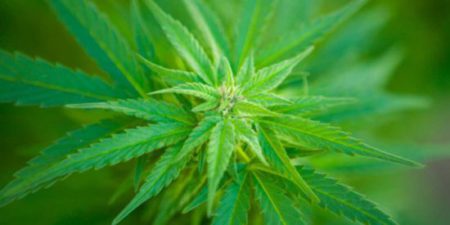 There is evidence found that CBD will help to stop addictive behavior, i.e. quit smoking and opioid addiction disorders.
So, there is a big hope for all patients addicted to their prescription drugs containing opioids, and other drugs for CBD seems to prevent and reduce the withdrawal symptoms.
CBD also reduces symptoms associated with general substance use disorders, is quieting anxiety, mood-related symptoms, and insomnia.
CBD helps by epilepsy and other neurological disorders i.e. by schizophrenia.
A big field where you can find help with CBD Oil is cancer! A review published in the British Journal of Clinical Pharmacology contains significant findings that CBD is preventing cancer to spread in the body.
The authors of the study addressed that CBD tends to suppress the growth of cancer cells and helps to destruct them.
Also, anxiety is a big field for CBD to help. They are findings that CBD may reduce anxiety-related behaviors in patients with conditions such as:
• general anxiety disorder
• panic disorder
• post-traumatic stress disorder
• social anxiety disorder
A study published in 2016 by Clinical Hemorheology and Microcirculation shows that CBD eases the inflammation in the pancreas and one year later published study shows that there is help for type 1 diabetes.
Legality
CBD Oil is derived from the Hemp and the Cannabis plant and legal to buy and use in ten states of the U.S.:
Alaska, California, Colorado, Maine, Massachusetts, Michigan, Nevada, Oregon, Vermont, and Washington
Side Effects
Though many studies looking into side effects caused by CBD, there is no evidence that CBD caused any side effects. The researchers haven't found significant evidence for side effects on the central nervous system, vitality or mood even by patients taking high doses of CBD.
The only side effects found were tiredness by some patients, diarrhea and appetite changes.
My Experience With CBD Oil
I saw myself confronted with lots of information about and also have a friend, Dennis Darragh, who successfully cured his cancer himself, brought me to try CBD myself. I'm using CBD products now for about two months and I'm amazed.
Fortunately, I don't have any heavy symptoms to deal with it. However, CBD Oil helps me with the hormonal ups and downs; it helps me to fall asleep easier, sleep through and go back to sleep easier when I woke up in the night – what is happening almost every night because of our three rescue kittens.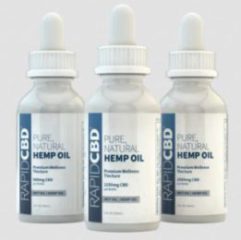 Recently I started to use CBD Oil with the concentration of 1,250 mg, a great product from Isiodiol. Also, my husband uses that oil to improve his skin problems. Other CBD product I love is the Body Balm that also helps by skin irritations and insects bites.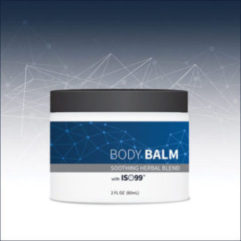 During the day I apply CBD Oil Drops that give my body a beautiful boost and support my mind to focus and improves significantly my clarity!
I experience myself calmer and more motivated. My nature is being motivated but the Drops bring my motivation high up even under challenging circumstances!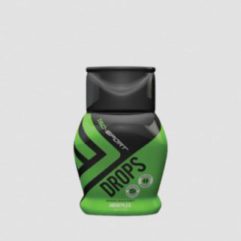 I apply only two servings a day!
The CBD products from Isodiol are in excellent quality as you rarely will find them elsewhere and in the highest concentration grades at the market.
Check out also the prices which are very competitive and you will also be able to buy the products with great discounts.
I will keep you posted about any news.
Update, 6-20-19: Isodiol has been sold and the new owner has shut down the affiliate system. Please, click here if you would like more information. This is the reason why you won't find any affiliate links of that company in this post. You can still order all the products directly via the Isodiol website. I'm not sure about service or delivery times after the owner change. Please, ask more detailed questions via the original site, click here!
Summary: I recommend CBD products from Isodiol. However, unfortunately, I cannot promote those products anymore. You can also order a variety of CBD products from Isodiol and other brands of this company here. Guaranteed friendly and outstanding service and fast delivery. 
If you consider to use those products or just purchased one or more of them let me know about your experience you made. So, please take a couple of minutes and give me feedback!
If you have any questions, please, write them down! I would love to support you on your way!
Please, check out also my blog with many awesome methods for self-improvement!
See you next time. Until then all the best for you!
Sending you much love and light!
Aloha, Jenna

Live up to you!