Best Self Healing Techniques For You: Heal Yourself: The Fast Track
Did you ever think about healing yourself naturally? Simply healing yourself sitting in your armchair or recumbent on the sofa?
It is possible for you to start your self-healing right now! What do you need for it? You need a quiet place where you feel comfortable, headphones, a computer or another device like MP3-Player or smartphone and the amazing Brainwave Program: Heal Yourself: The Fast Track.
Heal Yourself Program is designed for you – the Human Being and the Being of Light – to accelerate the progress of your self-development on a physical, mental, emotional and spiritual level and to assist you in the self-healing processes of your body and mind!
Does it sound too good to be true?
It is true and it is possible!!!
My Healing Experience With Heal Yourself!
I started using the program "Heal Yourself" about a month ago. Because at the moment my schedule is pretty tight I decided to keep my healing sessions at night or in the early morning. As an experienced user of brainwave programs – I used the brainwave program Holosync for over four years – I was curious how much impact my new program would have on me and if I would be able to feel the pulsing brainwaves while listening to the audios.
My experience as a buyer was very pleasant. There are two payment options, one via a credit card and one via PayPal. The download was very easy. All tracks were downloaded to my computer fast and easily, no one failed, what is due to the internet conditions in a very rural area of Big Island, Hawaii, very special.
Because I couldn't wait, I tried the first track, The Deep Alpha Playground, simply sitting in the office at my desk with my eyes closed and listening with headphones on.
I was indeed surprised how powerful the track was. Already after several minutes, I felt my back relaxing, my head falling to the side and my shoulders gently opening my chest. My breathing slowed down and I felt very peaceful and relaxed.
Ashton Aiden, who is the co-creator of the program and owner of Brainwavelove.com provides a detailed PDF-Guidebook with the program that supports you to use the program in the best possible way without overwhelming your physical and mental system what could make you feel tired.
Ashton is, by the way, a wonderful, super generous soul with whom I love to communicate. He answered my question fast and helped me to set up some things in a better way.
The Guidebook is a must-read before you start!
In the Heal Yourself Guidebook, you will find instructions for the first three months of using that program. As an experienced brainwave user, I customized the program plan and began to listen to the first track: The Deep Alpha Playground on the daily basis, adding the second track: Reduce Cravings one time in a week.
In the second week, I added the track Reduce Cravings two times a week. For the third week, I planned to continue the schedule from the second week and additionally listen to third audio: Deep Reflections. However, I have hurt my back and decided to utilize the power of that program to help my back healing faster.
My injury happened Saturday night. A slight pain occurred on Sunday and became worse. I still didn't take it very seriously but put some Tiger Balm on the affected area to relax the muscles and reduce the pain. On Monday, I barely could get out of the bed. I wasn't able to sit at the desk and work.
To heal my back, I combined a Reiki treatment I applied to myself, Tiger Balm on my back and a triple session of Heal Yourself: I listened to three tracks of the program: Alpha Playground, Deep Reflections, and Speed Healing. I repeated this treatment two times during the day and one time the following night.
The result was extraordinary! Next morning I still could feel some stiffness in my back. However, the pain was gone. On Tuesday evening, there were no pain and no stiffness anymore!?! Isn't it amazing??
I find it is AWESOME!!
Since I'm using the program, I noticed remarkable differences in my acting. I feel much more peaceful and calm. I also noticed that I structured my work in a better way and get better results.
I'm a writer. It feels awesome how easy and effortless I'm able to make decisions developing an outline for my articles and how easy is for me to write. I feel more joyful and also my self-confidence improved significantly. This was only the start, only my first weeks using the program and more weeks and months will follow.
I will update my experience with Heal Yourself for you as I progress.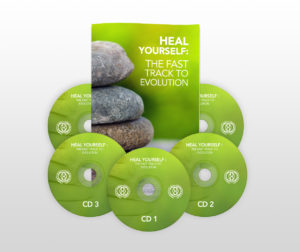 For we are the Sparks of the Divine Light in a human body, it is our birthright to live a fulfilled life in abundance in alignment with the Universal Powers! To be able to provide healing to ourselves is one very important step on the way to Completion!
Using Heal Yourself Program, you will benefit in many different ways. To speak with Ashton, you will regain "the ability to be deeply at peace, to know ourselves at a fundamental level, and to be able to manifest our own reality and attain our deepest desires."
Right now, you have the great opportunity to purchase the entire high-quality program containing five audios and Ashton's bonus gift – a personal Guidebook written by himself to an amazing discount price.
The regular price of the program is $49.99.
However, because Ashton is very passionate about helping as many people as possible to make the best of themselves, he extremely reduced the price! You will pay for the high-quality, fast-working program for an unbelievable $17.99!!!!!!!!!
Update: The discount is over and the program costs now $34.99. The price is still great for this wonderful program and Ashton is a super generous guy who is truly interested in helping people. So have a look!! He may offer a new discount soon!

There is no catch and no small print!!
Ashton: "I just want to make sure that this particular collection of audios is easy for people to purchase and use in their lives. As someone, who has used and achieved tangible results with these audios, I can confidently state that this truly is the best of the best – The Ultimate Healing collection, which for a limited time only is offered at a price you won't find anywhere else (considering the quality of the audios)."
I can assure you that you can rely on that statement!!!
What Is It Included In Heal Yourself: The Fast Track?
The Heal Yourself Program includes five of the following high-quality audios:
Deep Alpha Playground: It is the track you will start by enjoying the benefits of alpha brainwave state. Alpha brainwaves are naturally created brainwaves in the brain. But because our lives are often busy and stressful the brain ability to generate alpha waves decreases.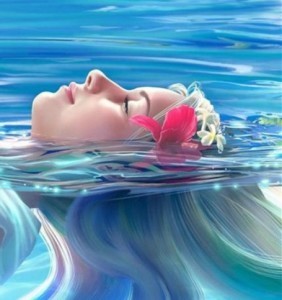 Using Deep Alpha Playground you will feel deeply relaxed, and mentally refreshed. Listening to the alpha waves on a daily basis will stimulate your brain to produce happy, feel-good neurochemicals like serotonin, dopamine, and melatonin.
The alpha waves will help you to re-wire your brain to be happy! The Alpha State is also the perfect state to use manifestation and goal achievement techniques like visualization and affirmations. In this state, you can learn faster and better, your conscious and unconscious mind are connected with each other, and the vibration of your thoughts and emotions become amplified.
Reduce Cravings: It is a second track of the program. This audio will help you to overcome cravings to do certain things or eat food that is not healthy for you and doesn't support you. Examples: Overeating, smoking, watching too much TV, take drugs and drink too much alcohol, etc.
Using this audio will help you not only to overcome those cravings, but also to reach your full physical, mental, and spiritual potential.
To speak with Ashton: "This audio is specially designed to pacify feelings of craving, and enhance your willpower and self-discipline. It doesn't have to be hard!"
Deep Reflections: It is the third audio you will listen to on the way of your healing yourself process. It is the track you will start by enjoying the benefits of alpha brainwave state.
You will become able to increase your self-awareness and to expand your consciousness as you build a stable and strong connection between your waking state and your unconscious mind. Self-awareness is key to fulfilling yourself and to live a life in abundance. Listening to the alpha waves on a daily basis will stimulate your brain to produce happy, feel-good neurochemicals like serotonin, dopamine, and melatonin.
Ashton: "This audio will do miracles for you if you have a physical condition that you are in the progress of healing. Contained within your inner guidance are all the answers, and your intuition will lead you to the solution."
Speed Healing: This audio contains very powerful brainwaves. It is the fourth track on your way to self-healing. It will lead you deep into the sub-delta state, where a "Powerful Physical and Emotional Healing Take Place."
In the Delta brainwave state the body and brain produce human growth hormone (HGH), which has been linked by scientists to youth and longevity, and a profound physical rejuvenation. Many people wonder if that could be the reason that many mystics, monks and long-term meditators seem to age slower than an average person. Delta state is the same state you are entering during the deep-sleep period when the brain detoxifies itself and the majority of other benefits of sleep occur.
You can utilize all those benefits as much and as often as you like!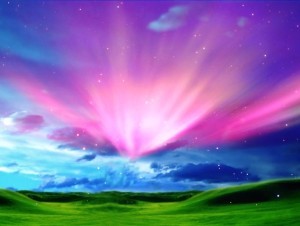 Self Hypnosis: Self Hypnosis is one of the most powerful and fast tools you can use to improve yourself. It will support you with changing limiting beliefs, overcoming bad habits, achieving your goals and becoming the true YOU.
This audio puts you in the perfect brainwave state to use basic self-hypnosis, and it is a foundation for your hypnotic suggestions to sink deep into your unconscious mind.
Ashton provides with this audio a detailed guidebook, with step-by-step instructions for how to perform self-hypnosis. Anyone can perform self-hypnosis!
Ashton: "Using this audio alone is enough to make incredible, fast changes in your life!"
Bonus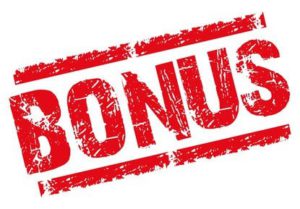 As a Bonus (worth $67), Ashton included a PERSONALLY written GUIDEBOOK. Please, read it carefully! That Guidebook will support you to maximize your results with the entire program. It contains a good piece of detailed information for each audio and a step-by-step, week-by-week instruction on how to use the audios.
Included is the package is also an absolutely amazing offer:
Ashton: "Now this is something you'll rarely (or rather, almost never) find on 'regular' sites, offering various brainwave entrainment and meditation music tracks. They will usually send you off with the track, and you may never again hear from them (unless they have something else to sell).
If you've been on my list for a while, you'll know this is not the case with me. With this package, I am also ensuring my continued FREE support to you, and to your ongoing Health, Happiness, and Success!!!
Well, surely you would think that the audios themselves are more than enough, being offered at this insanely as low price as $34.99!!!!
Well, if you know me well enough, you'll know that I am not the guy, who'll just try to sell you stuff. I am the guy, who is fully, entirely committed to Improving YOUR Life!"
Money-Back Guarantee!!
You will receive Heal Yourself Bundle with a 100% unconditional money-back guarantee!!!
If for any reason you are unsatisfied with your purchase, all you need is to send Ashton an email and he will refund your money, no questions asked!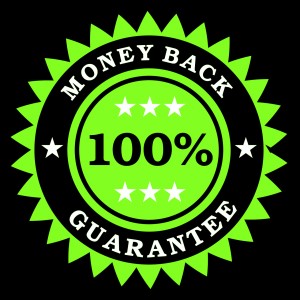 Summary: I highly recommend Heal Yourself: The Fast Track.
This program goes deep and works fast!!
And right now you can buy it for few bucks!
It would be insane not to buy!
I hope you enjoyed to read my experience-based review of the Brainwave Program Heal Yourself: The Fast Track.
I would love to read your comments about what you think, and, hopefully about your experiences you made with the program!
So, please, please take a couple of minutes and give me feedback!
If you have any questions, please, write them down and send them to me too! I would love to support you on your way!
Please, join me in my next blog.
Until then all the best for you!
Love and light to you!
Aloha, Jenna
Live up to you!!