I recently listened to a podcast about how to find and choose a life coach. This is such an important topic, especially our days.  Therefore, this post will be all about choosing a coach, a life coach to be more precise, and how to find a life coach who could be a good match and the coaching that would get you the desired results.
A few words about my professional background, before you continue to read. I started to work as a coach in 2007. I'm certified as an NLP Coach and Trainer, Hypnosis Coach, Reiki Master, Advanced Energy Healing Practitioner, Ho'oponopono Practitioner and MAP Practitioner (MAP stands for making anything possible), and I'm trained in Soul-centered Healing method, EFT (Emotional Freedom Technique), TFT (Thought Field Therapy) and a few other modalities.
You can find information about most of those modalities on this website, just using a keyword in the search bar. Of course, there are tons of information online. I will post about the modalities  I didn't introduce yet later on.
Those modalities above attracted me on my own healing path and they worked out and work very well for me but they also worked out and work very effectively for my clients. I'm continuously educating and improving myself and look out for ways to serve my clients in the best possible and most effective way. I don't offer any methods I didn't try on myself!
Every person has unique needs and beliefs toward healing. In my healing and coaching practice, I offer space for those diverse needs.
I think that when you are looking for life coaching, it is important to pay attention to what kind of tools or methods the life coach can offer and if the tools are matching your needs. And what is their approach? Is it in alignment with you and the subject you want to be supported with?
But first off, I think it's important to know if someone is a certified life coach or just someone who calls themself a life coach. Both probably can be helpful but making sure someone is certified can ensure that you are in good hands or at least it means that this person has completed some sort of formal training in order to become a life coach.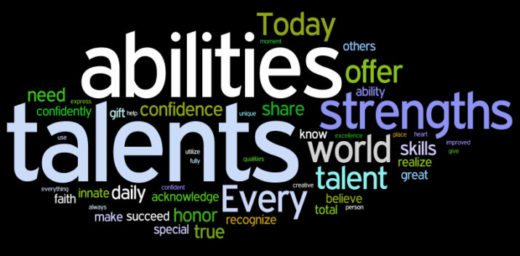 For becoming a certified life coach you have to complete a training program with a curriculum including lots of practice hours. You get supervision on your cases and can exchange with your co-students. Then you have to pass the exams and often fulfill high requirements to get certified.
There are many ways to do this. One path is going through the International Coaching Federation. However, every state or country may have their own laws and regulations so it could be different all around the world. So, just make sure that you ask because if someone is certified, what that means is that they have had at least 300 to 500 coaching hours under their belt, and, hopefully!, they are confident with what they're doing.
There are numerous certifications for life coaches online. Overall life coaches can be very helpful when you need another perspective or simply a kick in the pants to get you going and moving towards something you want to become or achieve. You'd be surprised how helpful it can be to just get some advice, tips, strategies, and action items from someone who isn't a friend or family member!
Where life coaches cannot help completely is when you have a real mental health issue that could be a mental illness. They are not trained for it, they are not trained how to properly diagnose or treat mental illness and if a life coach is your only resource I would rather encourage you to also incorporate a therapist into your treatment as soon as possible.
Ensure you're getting all that you need from both the life coach and the therapist and all are on the same page. But between just needing to kick in the pants, some support and advice, and treating a mental illness, there is a line.
As in every profession, there are some really good and bad life coaches who would flake on the clients or really not do much of anything to support them.
But just like any job there's gonna be life coaches that are extremely good at their job and they love to help, and they really help you grow and change.
But there's gonna be so-called life coaches that just totally suck – unfortunately, online you will find more and more certified and not certified coaches who know how to promote themselves and get you into coaching packages and let you pay to generate poor results or no results at all.
It looks like they are cropping up more and more and my observation is that this is or could be a trend.
I think it's great if there is ever a trend that encourages people to talk about how they feel and get some serious support from someone else who is trained professionally to work with people and help them effectively. Therefore, it's really important that you make sure that they're certified or have completed serious training.
You need to know that life coaches don't have to be certified, there are no regulations for that. But at least, they should have some level of credentials and training just like you'd pick out a therapist you should make sure your life coach is able to provide you with the help and support you are looking for.
An important thing is to study the information on the website and talk to the coach personally when you think she or he could be a good fit. Most coaches offer free consultation via phone or Zoom.
The best way to find a life coach is via recommendations – but also here one life coach could work well for one person but not for another, and to ensure you're seeing someone who's worth your time and money. In every case, you need to do your homework!
And of course, I would love you to check out also the set of my services for spiritual healing and coaching, maybe we could be a good match 🙂
Learn more about MAP coaching.
Learn more about soul guided healing work.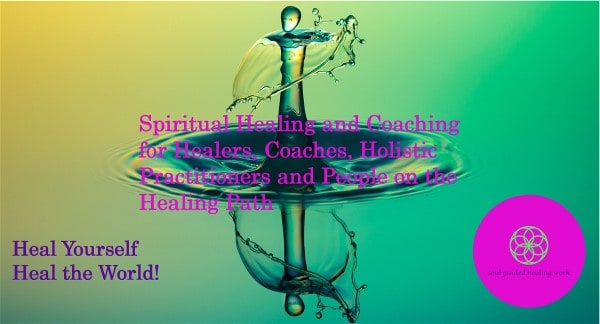 I hope this brief information was helpful for you. Please, share with me and others what's been your experience. Please, comment below, and of course, ask questions. Please, let me know if you need my assistance.
See you next time!
Until then be safe and well!
Aloha, dr Jen